WECON HMI and PLC are applied on Polishing Machine
Issue Time:2017-09-22
1. The introduction
With the continuous improvement of people's living standards, the requirements of furniture is also getting higher and higher, no longer only require its rugged, but also requires its appearance, in the realization of its basic use of the function at the same time, to achieve the purpose of decoration room or office.
2.the process requirements
Four polishing wheel motor, four swing wheel motor, a conveyor motor, a height adjustment motor. Equipment requirements the touch screen has the function of adjusting the speed of the Inverter, displaying the current height of the platform which starting or stopping the motor and the inverter in device.
3.Characteristics of machine
It was referred to as polishing machine In the woodworking machinery industry.The woodworking machinery manufacturing enterprises, mainly for woodworking sheet metal processing industry, floor wallboard processing industry, bamboo handicraft processing industry, bamboo toy processing enterprises, specially developed polishing equipment, which is simple operation, automation High degree of production, high efficiency, mature and stable technology, supporting and so on.It could also docking perfectly with automatic production lines, composed of a variety of automatic production lines.
4.program
The control system uses: LEVI700LK HMI, LX3V-1616MR PLC
General automatic sanding machine has:
1: The operation button of the device.
2: parameter setting screen.
3: Equipment normal fault alarm and protection action.
4: Conveyor belt current height display (via high-speed counter instruction).
5: The frequency of each inverter can be set and displayed on the touch screen (via 485 communication).
5.the brief introduction of project
HMI project
6. Summary of works
Polishing machine equipment constantly upgrading, and some new technology continues to emerge, the quality and efficiency of grinding also continue to improve.
The quality,stability of WECON HMI and PLC product are very good, such as the application of high-speed counting instructions on the device count, and 485 communication anti-jamming capability, meeting the needs of customer on the equipment, while improving the equipment control Precision and stability. In the wood industry ,it has been recognized by the market,WECON products provides better technology and solutions to the polishing machine manufacturers. And researching and developing high-end equipment with manufacturers. To provide efficient, advanced, energy-saving product
7. the photo of machine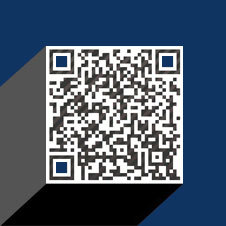 Please enter your email address for our mailing list to keep your self our lastest updated.
Google+