The Application of Wecon HMI and PLC in the Hydraulic Rubber Hose Vulcanizing Machine
Issue Time:2017-08-15


1.Introduction
Hydraulic rubber hose constructions: Consist of the resistance to liquid of inner resistant synthetic rubber, the Mesoglea rubber,the multiple enhancement layer rubber,the resistance to weather of outer resistant synthetic rubber.
Inner resistant synthetic rubber can make the transmission medium working under pressure and protect the steel wire or fiber from corrosion. Outer resistant synthetic can protect the enhancement layer rubber from damage, enhancement layer rubber is made by framework material, it can protect the rubber working under pressure
Rubber vulcanization rubber is a very important rubber modified method , if we were mixed with sulphur to heating, will make the rubber becomes flexible, this is because the sulfur atom will generate bonding transverse and long molecules of rubber, so that the rubber can be pulled back to the original state when it pulled and relaxed.
2.Technological Requirements
a.Temperature Control: According to the setting temperature value, adjust the air inflow of steam by PID
b.liquid level Control: control the liquid level in steam water storage tank ,According to the liquid level, adjust the water discharge by PID
c.Pressure detection: detect the pressure of heater in real time
d.sluice valve:when the pressure and liquid scale out expected value,water and pressure relief
3.Solution
Model selection: LEVI-700LK, LX3V-1412MT-A, LX3V-4PT, LX3V-4AD, LX3V-4DA
a.LEVI-700LK(HMI): Used to operate, adjust data and monitor the equipment in real time.
b.LX3V-1412MT-A, LX3V-4PT, LX3V-4AD(PLC):Used to achieve the external signal input, control steam valve, temperature acquisition, pressure acquisition, liquid level measurement and so on.
c. Control the temperature in the autoclave, regulating the opening of the evaporation valve size,
d. Control the level of the steam storage tank,adjusting the opening size of the liquid level valve.
e.Read the pressure transmitter signal and monitor the pressure value.
Advantages: LEVI-700LK: intuitive, responsive, easy to operate.
LX3V-1412MT-A: PID adjust temperature, liquid level, control precision is high.
LX3V-4PT, LX3V-4AD: you can capture temperature, read analog, high resolution.
4.Programming brief introduction (partial picture)
a.Running the main screen: This screen is the running screen, mainly to show the temperature, running time, level, pressure and current working state.
b.Parameter screen: this screen is mainly the temperature and the liquid level PID parameter, may carry on the self-tuning operation.
c.historical curve screen: This screen is mainly historical curve, the temperature, level and pressure curve records show.
d.data record query screen, this screen is all the parameters recording equipment running down, by adjusting the parameters of the query time, for each period of time to view, also available USB derived data.
Parts of PLC programming
The part of PID temperature control
5.Summary
a.reading and converting of temperature and liquid level.
b.PID temperature control applications.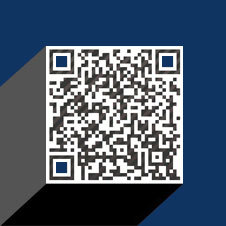 Please enter your email address for our mailing list to keep your self our lastest updated.
Google+