The application of WECON HMI and PLC in Covering Machine
Issue Time:2017-08-10
1. Introduction
The equipment is covering machine,which uses the principle of peeling heat,sew the side of cloth. Using range of this machine are: cover the edge of underclothes, sweatshirt double-sided stickers, beach pants double-sided stickers, swimsuits, cycling shoes double-sided sticker.
2. Process requirements
Read and control temperature from two meters, read the analog from Foot Switches, realize the function of Speed change in the foot mode. The speed of lower axis can be set, the higher axis can set four ratios arbitrarily according to lower axis. There are three work modes: Manual, Automatic, and Foot Mode.
3. Program
This control system use WECON HMI LEVI700LK,PLC LX3V-1208MT, and a BD board LX3V-2ADV2DAV-BD
PLC inputs:gear switch; Outputs: higher axis stepper motors, lower axis stepper motors,Peeling hear axis stepper motor, go up, electromagnetic valve go down; its speed is not high, so use a 2 channel high speed pulse PLC item is enough; use com2 port to communicate with two temperature meters,read the present value and setting value of meters,BD board read analog from foot switches, running as contact speed in the automatic mode, and running as toot control speed in the Foot mode.
4. Introduction of the Program
1、Main Screen(monitor of temperature and work mode,set lower axis)

2、Set running parameters:

Above are HMI screens,following is a part of PLC program:
5.Conclusion
This equipment uses com2 port communicate by Modebus protocol,BD board read analog, plc changeable speed pulse outputs instruction, it is easy to program, and has good stability; WECON HMI is Full-featured, and easy programming, compare to other HMI, its interface looks better, and bring great convenience to programming and maintenance.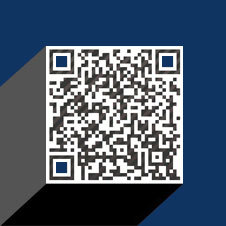 Please enter your email address for our mailing list to keep your self our lastest updated.
Google+