WECON HMI and PLC application in Automatic Quenching Machine
Issue Time:2017-04-20


1. Introduction of this application
The purpose of quenching is to make the under-cooling of austenite change into martensite or bainite, then get the martensite or bainite structure, and then with different temperatures to greatly improve the strength , hardness, resistance Wear resistance, fatigue strength and toughness of steel, so as to meet a variety of mechanical parts and tools for different requirements. It can also fit some special steel for its ferromagnetic, corrosion resistance and other special physical and chemical properties by quenching.
2. Process requirements
Mount the steel in the quenching machine, the VFD control the spindle and whirl. The heating device is moved by the servo motor, and according to the setting position, do the work like heating,spraying, etc.
3. Application details
Models: LEVI-700L,LX3V-2416MT-A
1、Mount the workpiece which need to be processed in the spindle.
2、Input the the quenching position, with the driving of servo motor, the heat sensor move up.
3、When the sensor arrived at the setting distance, it start to heating, spraying.
4、After the quenching, the sensor move back.
4.Introduction of the program
1、Main screen:This screen is an automatic running screen, as the requirements of process, input the accordingly distance, delay time.
2、Manual screen:this screen is a operational manual screen.

3、 Alarm screen: this screen is for showing the alarm information.
4、Factory setting screen: this screen is for calculating the relationship of pulses and distance, acceleration ad deceleration.
PLC programming (Positioning part)
5.Conclusion
1、Calculate the plc pulse and the distance accurately, improve positioning accuracy.
2、Note the application of DDRVI relative positioning instructions, and the use of positive and negative pulses.
3、Note the acceleration / deceleration time adjustment.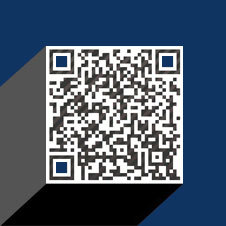 Please enter your email address for our mailing list to keep your self our lastest updated.
Google+