The application of Wecon HMI and PLC in Cake machine
Issue Time:2016-12-23
I. Introduction
Cake machine is mainly used for all kinds of bread, cakes, biscuits and various types of plastic pastry production. The production process is simple, convenient, rolling and stretching the dual role. After opening the processing of baked goods processing baking better, baked products, color and flavor are superb.
2.The requirements of process
The dough to be processed is placed on a conveyor belt.Setting the height of pressure each time,the frequency of drops, belt rotation speed and other parameters on the HMI.Pressing the reset button, the pressure roller will rise to the highest position.Pressing the start button, the conveyor belt with a dough get through back and forth under the roller. There is a photoelectric switch detects the dough around the roller.If the dough is detected pass,the conveyor will stop automatically.The pressure roller will automatically drop according to the setting parameters,which makes the bread become thinner gradually.Eventually, the thickness of the dough reaches the setting value.
3.Program
The model: LEVI-700LK,LX3V-0806MT-A2
1、The Inverter controls the speed and operation direction
2、Servo motor controls the height of the roller, which improves the accuracy of controlling lift
3、It will decline respectively according to the frequency and height of the finale descends.
4、Using photoelectric switch to detect dough, if the dough get through, the belt will stop running.
5、Conveyor belt driven dough, which get through under the controller back and forth, then will makes the bread become thinner gradually.
Advantages: Wecon 7-inch single-port HMI is economical and practical, LX3V series PLC maximum output pulse 200K, precise positioning servo control.
4.A brief introduction of the program(Part of the screen)
1、The main running screen: This screen is the automatic operation screen, mainly shows the current the height of roller, the speed of belt, the height of dropping and the times of dropping and so on.
2、Manual screen: This screen is mainly the manual operation of the device, as well as the various parts of the light.
3、The parameter setting screen: This screen is mainly set the speed of belt running the speed of roller down and rising, the location of discharge .
4、The parameters screen of factory : This screen mainly sets the device operating parameters according to the current situation which factory commissioning personnel provides.
The part of PLC programming
The part screen of PLC communication with Inverter.
NO.1 The part of downing
5.The summary of project
1、Pay attention to the mechanical structure the servo control.
2、The speed adjustment of Inverter .
3、Pay attention to the distance and times of dropping.
6.The photo of equipment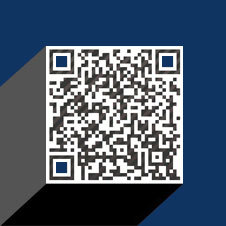 Please enter your email address for our mailing list to keep your self our lastest updated.
Google+