The E-CAM function of WECON PLC on the Stainless steel Kaiping line printing machine application
Issue Time:2016-12-17
1.Introduction.
The production line in the application is making the cold-rolled, hot-rolled steel coil, stainless steel coil and other open-book school-cut into a variety of fixed-length sheet, with a high degree of automation, school-quality, accurate cutting accuracy, high production efficiency, Stable and reliable performance, easy operation and maintenance features. However, in its basis to increase the printing function, you can print a fixed length of the position of different product specifications of the trademark.
2.Process requirements
In this part we emphasis on WECON PLC in the printing machine applications: Equipment requirements In the process of feeding the production line, according to the spindle speed changes, the slave can automatically follow the speed changes, and to ensure that the feeding distance from printing color, printing Color when the master / slave axis speed the same. So as to ensure the effect of printed patterns.
3.Solutions
This control system used WECON products: LX3VE-1212MR PLC and LEVI-700LK HMI.
Brief introduction as follows: The main function is the E-CAM of LX3VE PLC, first of all, the electronic cam initialization settings, according to the rules of operation to determine the cyclical operation. Secondly, the spindle encoder high-speed counter C251 and the multiplier are used to calculate the data (the number of pulses per unit period of the master or slave axis, the synchronization rate, and the synchronization length). Ensure the correctness of the E-CAM electronic data sheet. The cam command is executed according to the generated table.
4.Introduction of the program
A part of PLC program:
(1)The E-CAM initialization settings:
(2)The data processing and create the data table of E-CAM
The E-CAM function can only be executed if the table is generated correctly.
(3)The application of DECAM E-CAM instruction
5.Conclusion
This equipment mainly use WECON PLC E-CAM function of the function of flying shear. Compare to traditional mechanical cam, it reduced the mechanical and electrical parts in the complexity of the equipment, it is more flexible to use the mode to the occasion, double the production efficiency. In the application of WECON LX3VE PLC programming, just use the cam table and cam instructions can easily process the movement of follow, compared to ordinary PLC, it is more efficient, and also reflects the excellent stability of WECON PLC.
6.Picture of this equipment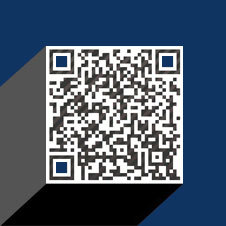 Please enter your email address for our mailing list to keep your self our lastest updated.
Google+