WECON products application in Medium frequency induction heating system
Issue Time:2016-12-03
Principle and technology
1.1 Descriptions for product
With the rapid development of China's industrialization process, induction heating areas gets rapid development. Traditional heating technology not only can meet environmental requirements, and is expensive. As the financial crisis spreading, saving energy and reducing consumption become a very urgent problem for small and medium-sized enterprises.
1.2 Performance characteristics
The operation is simple, front-rear flexible, high automatic degree, which can realize on-line production.
It could accurately controlheatinglength, speed, and temperature.
Uniform heating, temperature difference is small, control precisionis high.
Optimization design of energy conservation and low energy consumption, high efficiency, the cost is lower than burning coal production.
Temperature control, automatic power adjustment.
Three kinds of temperature control mode: automatic type, and the average type, specify the type.
There is a alarm function.
2.Solution
This device has 2 mode, time control mode and temperature control mode.
FIG 1
When run this device firstly, we need select work mode, there are 3 modes, specified mode, average mode and automatic mode.
FIG 2
Working mode selected, please input parameters for PID self-tuning. The target temperature and time is must for self-tuning, when time is up, self-tuning will stop, or users could stop self-tuning according to the temperature. When PID self-tuning is finished, device will start production.
FIG 3
Time control mode: users could set preheat temperature, preheat time, heat preservation temperature and heat preservation time, etc according to their requirements. Recipe function could make settings become more convenient. Products' name could be marked by numbers English and Chinese.
FIG 4
Temperature control mode: it uses temperature-time-temperature mode, it means device will control temperature to next target within setting time. Temperature's unit is ℃, time's unit is minute. Please see the following example.
| | | | |
| --- | --- | --- | --- |
| stage | Time | TEMP | Note |
| 0 | – | c00=50 | It is initialized TEMP set by users. |
| 1st | t01=30 | c01=100 | The TEMP will change from 50 to 100 within 30 minutes. |
| 2nd | t02=60 | c02=400 | The TEMP will change from 100 to 400 within 60 minutes. |
| 3rd | t03=120 | c03=400 | Constant temperature of 400 ℃ for 2 hours. |
| 4th | t04=10 | c04=390 | The TEMP will change from 400 to 390 within 10 minutes. |
Because there is no cooling system, this equipment can only rely on the outside temperature cooling naturally.
This system can jump stage of heating, suppose now warming in the 1st of heating, the user can jump straight to the 4th.
FIG 5
FIG 6
Parameter Settings screen as FIG 7 shows
FIG 7
3.Characteristic
Those HMI and PLC have high precision in temperature; users could set heating time and temperature in this project. Hardware list as following shows:
LX3V-1212MR *1
LX3V-4TC*2
TemperatureMeter*6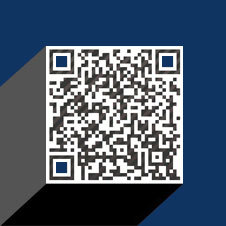 Please enter your email address for our mailing list to keep your self our lastest updated.
Google+