Issue Time:2016-11-14
HMI have many types of interface, there are RS232, RS485, CAN, RJ45 network interface.
For example, in a factory, we have to collect information about the temperature, humidity, and the state of the plant in each area of the factory. These parameters are monitored and recorded by a master controller and can be processed in some unexpected situations. This is a very typical use of SCADA/HMI.
In general, the HMI system must have several basic capabilities:
The trend of data real-time display to capture the data immediately displayed on the screen.
Automatic recording data - automatically data stored in the database, in order to view the day after.
The trend of historical data shows that the data in the database is visualized.
Report generation and print - can convert the data into the format of the report, and can be printed out.
Graphical interface control -- the operator can directly control the machine and other devices through the graphical interface.
The generation and recording of an alarm - the user can define the conditions for some alarm, such as excessive temperature or pressure exceeds the critical value, the system will produce an alarm in such conditions, notify the operator to deal with.
Major vendors:
HMI products are mainly divided into three categories: touch screen, text terminal, tablet PC, which touch screen as a representative of the product.
Edyk: provides 4.6 inch to 12.1 inch touch screen, with large, medium and small touch screen, portable and has excellent sense of the operation of the CC switch model and integration of HMI, can achieve the ideal HMI environment. The main products are: programmable display HG4G, HG3G, HG2G, HG1F; small portable man-machine interface HG1U type, HG1T type, HG1H type.
The main products are: Delta HMI 5.7 inch, 7 inch, 8 inch and 10 Inch Touch screen and terminal part of the text. Products have DOP expansion module, DOP-A series, DOP-AE series, DOP-AS series, DOP-B series.
Step: provide from 3.7 inch to 15 inch, from monochrome to color, from the touch screen to the text terminal of a number of products.
MITSUBISHI motor: to provide a 3.7 inch to 15 inch touch screen and a very small part of the text terminal products. The main products are: GT10 series, GT15 series, GT11 series, GOT-F900, GTWorks2, GOT1000.
OMRON: mainly to provide 3 inch to 12.1 inch touch screen and part of the text terminal products. The main products are NT series, NS series, NP series, etc..
SIEMENS: text terminal (TD Series), button panel (PP Series), touch screen (TP Series), operator panel (OP Series) and multi panel (MP Series), contains 5.7 inch -15.1 inch touch screen and text terminal products.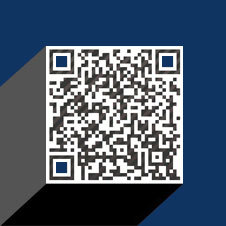 Please enter your email address for our mailing list to keep your self our lastest updated.
Google+